What is homeopathy?
Homeopathy is a system of medicine which involves treating you as an individual with highly diluted substances, given mainly in tablet form, which aim to trigger your body's natural system of healing.
Based on your specific symptoms, I will match the most appropriate medicine for you. Because homeopathy is individualised, it can be used for patients with a range of conditions. For more information on homeopathy visit my register, the Society of Homeopaths' website.
About me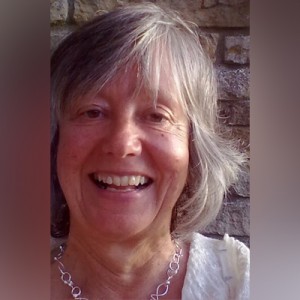 I began learning to be a homeopath when my daughter was one. She's now 36, so that means I've been in practice over 30 years now!
I've also been pleased to contribute to the development of the profession in the UK and in Europe through my time on the Board of the Society of Homeopaths and my ongoing role as Vice Chair of the European Central Council of Homeopaths.
I'm expanding my horizons by completing an MSc in Integrated Health with the University of Central Lancashire. In my time off, I enjoy getting to grips with my allotment, which has a lovely view of the Somerset hills in Combe St Nicholas, and sing with local community choirs when I can.
About your treatment
I will work deeply with your experience of "unwellness" to find the homeopathic remedy, which will be the catalyst for your healing. You will have the opportunity to tell me exactly how you feel and how you experience what is out of balance in your life.
A first consultation will last an hour to an hour and a half.
I will then spend time working with the notes I have taken to select the homeopathic remedy which is right for you.
Once you begin your homeopathic treatment, you can contact me at any time to discuss how you are responding.
We will usually book a review session four or five weeks after you begin treatment.
Homeopathy at Home classes
I love seeing homeopathy work gently on babies, children and adults alike and that's what keeps me in practice. I began using homeopathy at home with my children and because I saw first hand how useful it is, I love sharing that knowledge.
Costs and contact
£78 first consultation
£45 Follow ups
Please discuss reduced fee rates if needed
Landline: 01460 61127