Happy June
We have a busy June at The Dorchester Yoga and Therapy centre, but then it is a busy time of year as we fill all these long light days with activity!
Make sure you get the right balance of yin and yang. Chrissie Haskett's Yin workshop will do just that – "nurture the energy of the Fire Element, the Element of summer in the Traditional Chinese system of medicine".
We are very excited to have Dr Kausthub Desikachar giving a 3 day seminar on the Cakra-s.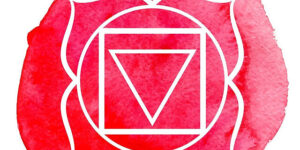 This three-day immersion course will provide a solid platform for serious practitioners to explore the topic of Cakra-s in depth. I am sure it will be amazing.
Dr Kausthub Desikachar is known for his remarkable knowledge and his ability to present the ancient teachings in a way that is both profound and applicable for modern day practitioners. He will also offer an hour of Peace Chants and an Introductory seminar on his Yoga Therapy course which he hopes to run in 2023.
We reach Mid -Summer, the longest day of the year and the day that yoga is celebrated all around the world.
For International Yoga day this year we are listing a whole load of free classes, we hope you will come along and join us and bring your friends and family! Please keep an eye on the website and all events will be listed there.
As ever, the details are below and in the calendar – please check it!
With best wishes from Sharon and all the teachers and therapists at Dorchester Yoga and Therapy Centre
---
New / changing classes
We have three new classes starting soon
'Breathe Deeply" with Al Beales
Beginners Class with Natasha Hope
Tai Chi and Qi Gong class with Tim Button
Magdalena's Om Shanti  and Shakti Dance workshops will finish for the Summer, but she will host a drumming and chanting evening at Ringstead beach on 25th June from 7:30pm onwards, please contact Magdalena for details: 07796 656969. Bring drums and food to share!
---
Classes, Courses and Workshops: June
Exploring Our Energy Centres with Dr Kaushub Desikachar
Vedic Chants For Peace with Dr Kaushub Desikachar
Rajadhiraja Yoga with Jez Culley
Introduction to Yoga Therapy Course with Dr Kaushub Desikachar
Pilates Masterclass with Sharon Morgan
Mini First Aid with Sue Fisher
Yoga Sutras of Patanjali with Sarah Ryan
Yin Yoga with Chrissie Haskett
International Yoga Day
---
"When you listen to yourself, everything comes naturally.
It comes from inside, like a kind of will to do something.
Try to be sensitive.
That is yoga."
~ Petri Räisänen ~