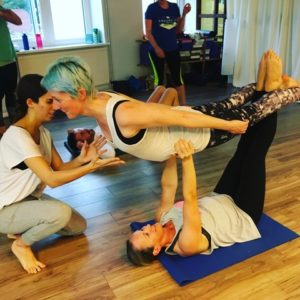 Welcome to our March newsletter!
We are holding a Therapies Open Day on Saturday 30th March 10:30 – 2:30pm and would love you to come.
There will be talks, presentations, demonstrations, and free 15 minute slots with therapists you already know, and our newer therapists. There will be iridology talks, kinesiology demonstrations, mindfulness presentations, an interactive talk on genograms, sacred geometry talk, crystal therapy talk, a smoothie demonstration, bowen, counselling, massage, reflexology, women's health, and more…
Check the Therapies Open Day on the website for more information and contact us if you are interested in making an appointment with a particular therapist.
As ever, classes, courses and workshops' up to date details are below and in the calendar – please check it!
With best wishes from Sharon and all the teachers and therapists at Dorchester Yoga and Therapy Centre