You have successfully joined our mailing list.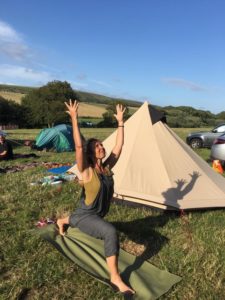 Hurray! And thank you.
You will receive a confirmation email, asking you to click on a confirmation link.
Sorry for the extra steps, but it's the best way for us to know that it is actually you and avoid you and us getting spam.
We send a monthly newsletter and might send urgent announcements.
We won't share your email address with anyone else. You can easily unsubscribe at the bottom of every newsletter or ask us to unsubscribe and we'll do it promptly. We take your privacy seriously. If you are interested, you are welcome to read our privacy policy for the details.
We look forward to seeing you in the studio, on zoom, in a campsite – wherever really – as long as we're sharing the joy of life on the yoga mat 🙂
---
Our previous newsletters
---
Happy June We have a busy June at The Dorchester Yoga and Therapy centre, but then it is a busy time of year as we fill all these long light days with activity! Make sure you get the right balance of yin and yang. Chrissie Haskett's Yin workshop will do just that – "nurture the…