Saturday March 30th 10:30 – 3:00pm
Talks and Demonstrations
Please come along to any of these free talks and demonstrations, no need to book.
11:00-11:30am – Iridology talk with Sarah Burt
11:45-12:15pm – Smoothie demonstration with Helen Ross
12:30 -12:55pm – Kinesiology demonstration with Jane Collison
1:00-1:30pm – Reflective and interactive exercise exploring our family trees and links to attachment style with Linda Bolton
1:45-2:15pm – Mindfulness Presentation with Jem Shackleford
2.15-2.45pm – Yoga For Women with Bridie Appleby-Gunnill
2:30-3:00pm – Sacred Geometry Talk/ Crystal healing with Sakhmets Care
---
DELICIOUS HEALTHY FOOD PROVIDED BY FEED THE SOUL
---
Practitioners and Therapists on the Day
Available to chat with throughout the day, alternatively book a free 15 minute one -to -one slot.
Bowen Therapy and Energy Healing
Melanie Philip
Bowen Therapy & Energy Healing is an Intuitive non-invasive bodywork which is revolutionary in its approach to ill health, it is considered a Consciousness based health care system which is grounded in the science of quantum physics and combined with reputable bodywork systems..
Read more on the Therapies page
Kinesiology, Meridian Aromatherapy
and Celestial Healing
Jane Collison
Kinesiology establishes a dialogue with your body through gentle muscle testing. It is a truly holistic therapy which looks into the four realms of health: structure, biochemistry, emotions and energy.
Read more on the Therapies Page
Massage Therapy
Claire Jarman
Mindfulness
Jem Shackleford
Mindfulness courses offer you the opportunity to 'fall awake' into your best Life. If you want to feel more fulfilled deep within your being; to be alive to the possibilities and thrills that this life has to offer then it is up to you to make the changes. From within.
Read more on the Teachers Page
Naturopathy and Iridology
Sarah Burt
Iridology is thought to show us the individual constitution and can highlight the factors that lead to ill health, alert us to hidden threats, reveal weaknesses but also strengths. Naturopathy simply means 'nature cure'. A Naturopath works with the understanding that the body has a complete capacity to heal itself. 
Read more on the Therapies Page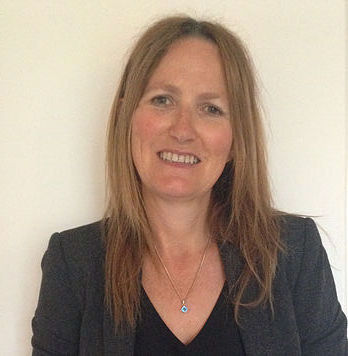 Nutritional Therapy
Helen Ross
Helen has a special interest in digestive disorders, detoxification, and dietary education. She uses a Functional Medicine approach, which improves patient outcomes across a wide range of chronic health conditions. Functional medicine principles understand that each human being is biochemically individual, based on their genetic blueprint and environmental uniqueness.
Read more on the Therapies Page
Reflexology
Rebecca Shalts
Reflexology is a non invasive complementary therapy which aims to optimise both emotional and physical health. It works by applying pressure to specific reflex points found in the feet and hands,which correspond to all the various parts of the body. Reflexologists work holistically, treating the body as a whole and not just the symptoms. 
Read more on the Therapies page
Reiki / Massage
Annabel Fox
Her massage techniques include: Swedish, Indian Head, Deep Tissue, Thai Yoga and Natural Face Lift. Reiki techniques include: energy clearing, empowering symbols and chakra balancing. She will put together a treatment to suit you and uses hot towels over your body.
Read more on the Therapies page
Relationship and Family Counselling
Maria Bailey
Counselling provides a non-judgemental, safe and supportive space to explore and untangle whatever problems you may be experiencing to help you gain a deeper understanding and identify areas for change, or enable you to make different choices moving forward. 
Read more on the Therapies page
Yoga Therapy
Sharon Cox-Button
The aim of Yoga Therapy is to promote good health for the person as a whole – the emphasis of this work may be towards the body, the mind, the emotions or a combination of these. An individual programme from: specific physical exercises, breathing techniques, relaxation, meditation, dietary guidance and bodywork (massage). Alternative advice on other supportive complimentary therapies may also be given.
Read more on the Therapies page
Yoga for Women
Bridie Appleby-Gunnill
Flow, breathe and connect with your body. Help reduce your pain and inflammation and flow from self love. To help you manage your gynaecological pain and inflammation, especially if you are a fellow PCOS, Fibroids, Endometriosis or severe PMS sufferer.
---