Click on a therapist's name to find out more. We are always keen to hear from new teachers or therapists. Please get in touch.
---
Andrew Slater
In 2003 I gained a Bachelor degree in Physical Education and Health, having a passion for
helping and assisting young people to adopt a physically active, healthy lifestyle.
My interest in injury prevention, rehabilitation and performance sport grew with experience in competitive sport, in particular competitive open-water swimming, kayaking and triathlon. Whilst training for my first full distance Ironman in 2012, I began using sport massage for recovery purposes and was instantly converted to its effectiveness in managing soft tissue tension, stress and fatigue. My aim in working with people through sport massage therapy is to provide individualised assessment and treatment, alleviating aches and pains or simply to ease the stress of modern life.
Sport Massage Therapy
Sport massage therapy is an effective way to relieve stress and tension in the bodies soft tissues. A typical therapy session involves:
Individual client postural assessment
Functional movement tests
Massage (soft tissue techniques)
Post treatment advice to manage and rehabilitate
Whether you are a performance-based athlete, part-time fitness enthusiast or just someone who feels stress physically from work or lifestyle factors, the soft tissue techniques involved in sport massage therapy offer an opportunity to relieve, rehabilitate and recover. Massage acts to free and realign bunched, knotted and fatigued muscle fibres. Performance-based athletes can benefit from massage which acts to significantly assist recovery from training sessions and events. The 'flushing' action of deep tissue massage increases circulation of blood and fluids within muscle tissue, acting to facilitate improved recovery from embedded fatigue.
Costs and Contact:
Initial assessment and analysis (up to 1hr 30mins) – £35
Massage therapy session (60 mins) – £30
Massage therapy session (30 mins) – £20
Concessions are available upon request for clients wanting ongoing therapy sessions/block bookings.
Mobile: 07821 771 905
Email: andyslater28@hotmail.com
Take me to the top of the page
---
Annabel Fox
I started working as a therapist in 2000 having completed my Reiki Teachers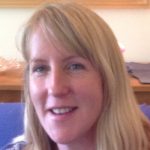 apprenticeship in Australia. Since I was a child I have always loved doing massage and hands on healing. I really enjoyed training to be a Swedish massage therapist and over the last fifteen years I have added: Thai Yoga massage, Indian Head massage and Natural Face Lift massage into my practice. Having worked for many years in London in a corporate office environment I feel well placed to understand stress and how to overcome it.   I enjoy using  breath to balance and focus  during treatments, and encourage my clients to reap the benefits of healing with breath awareness.
About Reiki/Massage
Annabel combines these two relaxing therapies with hot towels to provide a treatment to melt into. Her massage techniques include: Swedish, Indian Head, Deep Tissue, Thai Yoga and Natural Face Lift. Reiki techniques include: energy clearing, empowering symbols and chakra balancing.  She will put together a treatment to suit you and uses hot towels over your body. Annabel uses Neals Yard products on the face and pure organic oils for the body. A deeply healing, cleansing and pain relieving treatment all round. Personalised gift vouchers available . Available at Dorchester Yoga and Therapy centre on Mondays from 12.30pm – 8pm.
Costs and Contact
£55 = 1 ½ hrs session
£65 =  1 ¾ hrs session
£75 = 2 hrs session
Mobile:  07900 076 789
Each session includes 30 minute consultation  time to hear your individual needs and so you can come  around at a relaxed pace.
Take me to the top of the page
---
Caroline Butler, Medical Herbalist BSc (Hons) MNIMH
I use medicinal plants to manage a wide variety of health problems, and work with people of all ages to help restore health and quality of life.  Herbal medicine can benefit many people, whether you have a long-term problem or some
thing more immediate.
Herbs have been used as medicine for thousands of years, and are still the main source of medicine in parts of the world today, providing powerful remedies for illness and injury.  Their long tradition of safe and effective use is now supported by a growing body of scientific research.
I am happy to work alongside other health professionals, using herbs to support other treatment you may be receiving.  I can tailor your herbal medicine to your specific needs, and make sure it is safe to take alongside any other medicine you may be prescribed.
I am a fully qualified medical herbalist, with a BSc (Hons) First Class in Herbal Medicine. My training covered orthodox medical subjects such as anatomy, pathology, and clinical diagnosis, as well as the study of phytochemistry and herbal therapeutics, and included 500 hours of clinical training at the London Stratford Herbal Clinic and the dermatology department at Whipps Cross University Hospital.  I am a member of the National Institute of Medical Herbalists.
Costs and contacts
1st consultation (1 hour) – £45 + cost of herbal medicine
Follow up consultations (approx 30 minutes) – £30 + cost of herbal medicine
Contact/further information
Mobile: 07956 780849
Take me to the top of the page
---
Hannah Fearon-Lewis MBACP
I am a registered integrative, humanistic counsellor with particular emphasis on
transpersonal and person centred theory. I have 20 years' experience of working with children and families in various settings and have a passion for working with people.
In 2010 I was moved to train as a counsellor. I was surprised at the depth of the journey I went on during my training and how transformative and creative counselling can be. Counselling can help with many issues such as, depression, anxiety, anger, abuse, bereavement and low self-esteem, to name but a few. It can also help to shine a light on the internal blocks and defences we put in place to navigate our human experience. Gaining an understanding of the self can free us up and 'lighten the load' so we move to being more fulfilled and self-accepting.
I aim to hold an empathic, non-judgemental space for you to be heard and a warm, curious, creative atmosphere in which we can explore whatever you want to bring. Please do not hesitate to contact me with any questions you may have before booking an appointment.
Costs and Contact
Initial 30-minute consultation: FREE to enable us to meet and see how we might work together.
55-minute session: £35
Mobile: 07508 606 212
Take me to the top of the page
---
Jane Collison
Hello! I'm passionate about helping people improve their health. I first studied natural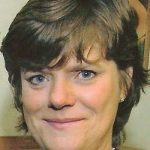 health in 1995 and I haven't stopped since. In the past, I've taught Aromatherapy and owned my own health food/natural remedies shop. Kinesiology has helped me so much with my own health that I just had to share it with other people. I have a Diploma in Systematic Kinesiology and I'm a member of the Association. I'm also passionate about good food. I have coeliac disease so I have a lot of knowledge and personal experience of preparing naturally gluten and grain-free meals – I'm a big fan of the Paleo diet.
 Systematic Kinesiology
Kinesiology establishes a dialogue with your body through gentle muscle testing. It is a truly holistic therapy which can look at the four realms of health: structure, biochemistry, emotions and energy. With muscle testing, we can identify what your body needs within the four realms in order to return to good health. I work with and recommend essential oils, Bach flower remedies, herbal extracts and high quality nutritional supplements to create balance where it's needed. I will probably also recommend relaxation techniques and lifestyle changes. Kinesiology can be used to indicate (and help reduce the symptoms of) allergies, intolerances and sensitivities – to foods, pollutants, etc. Please do not hesitate to email or call me to ask how kinesiology might help you.
 Meridian Aromatherapy Massage
This unique therapy is both uplifting and relaxing. It balances body and mind using a combination of kinesiology energy techniques and aromatherapy massage. First, I muscle-test to select pure essential oils to balance your body's meridians. I then blend these in a warm coconut oil mix and use gentle, soothing massage to take you into deep relaxation.
Costs and contact:
Kinesiology: first session (1.5 hours) = £60, Follow-ups: £45
Meridian Aromatherapy Massage: £40 (1 hour)
Mobile: 07961 184753
Take me to the top of the page
---
Jonathan Austin
I am a Registered Osteopath, who works both privately and on the NHS. I was first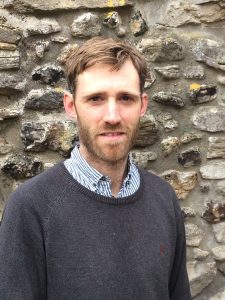 interested in Osteopathy when I was treated for an injury when playing semi-professional tennis. This sparked my interest and I started my training in 2007 and went on to complete a Masters in Osteopathy. I have subsequently been amazed at the wide range of conditions it can help. I am passionate about implementing a plan for patients with acute pain and also people suffering with longer term postural-related problems.
About Osteopathy
Osteopaths are primary healthcare practitioners who primarily work with the neuro-musculoskeletal skeletal system, mostly on muscles and joints. We use a variety of hands-on techniques, including soft tissue, mobilisation and manipulation techniques.  A core principle of osteopathy are the idea the body works together as a whole, not in isolation, and the body contains self healing mechanisms when there facilitation for it to do so.  Relevant psycho-social factors are also considered to form part a diagnosis for the patient. It is a safe, regulated and effective method of diagnosis and treatment of many musculoskeletal complaints.
Costs and contact
New patients: £45
Follow-ups: £35
Facebook: Austin Osteopathy
Mobile: 07855 750 092
Take me to the top of the page
---
Sarah Burt nd
Sarah is a fully qualified Herbalist and Nutritionist, having studied in Sydney Australia,
qualifying in  1998. She has been working as a Naturopath and Iridologist for 17 years.
Iridology is thought to show us the individual constitution and can highlight the factors that lead to ill health, alert us to hidden threats, reveal weaknesses but also strengths.
By isolating the weakened areas, Sarah can  advise on how to adjust diet and life style to help you make the  best possible choices for your health.
Naturopathy simply means 'nature cure'. A Naturopath works with the understanding that the body has a complete capacity to heal itself.  Naturopaths are trained in many different modalities to give the body the right environment to heal itself.
It is a gentle non invasive form of healing which aims to get to the core areas where imbalance is occurring, and not just treat the symptoms.  Often it is only symptoms that are treated, usually with drugs that suppress these symptoms, which means that the disease itself will simply deepen and more loudly express itself.  Naturopathy helps to treat conditions before they become more serious.
Costs and contacts
Cost: First appointments £45,  follow ups: £30
Mobile: 07539 209781
Take me to the top of the page
---
Sharon Sheppard MBACP (Accred)
BA (Hons) Counselling
Welcome, it may be that you are reading this because you, or someone you care about
are struggling with past events, or fearful of the future. Perhaps daily life is becoming more stressful? My counselling experience has shown that people can be helped by accessing professional support for their issues where it is offered in a safe, empathic and compassionate environment. To find out more please telephone or e-mail me to arrange an initial free consultation for us to discuss how you may be helped. Once we agree to work together sessions are usually weekly and last for 50 minutes.
I am an Accredited Member of BACP, working in an integrative way, I have studied many forms of therapy and will look to tailor our work to meet your ways of understanding. I will not be giving you advice, but may introduce you to new ways of looking at your struggles and alternative ways of responding to situations to enable find your own solutions and understanding. The most important element will be the relationship we create to enable you to feel safe and supported. I adhere to the BACP Ethical Framework for the Counselling Professions. My work is insured and I undertake regular clinical supervision.
Supervision
Clinical supervision is offered for experienced and trainee counsellors. Please contact me to discuss fees and your requirements. Group Supervision offered for between 2 and 4 people. CPCAB reports completed as required
Costs and contacts
Initial Session: 30 minutes: Free
Regular Sessions: 50 minutes: £40.00
Mobile:07827 486 222
Take me to the top of the page
---
Zofia Dymitr
Zofia Dymitr BHom Med, FSHom, Dip Supervision.
I have been a practising homeopath for 30 years and have also contributed to the development of the homeopathy profession in the UK and Europe for 23 years. I will work deeply with your experience of "unwellness" to find the homeopathic remedy, which will be right for you. You will have the opportunity to tell me exactly how you feel and how you experience what is out of balance in your life. A first consultation will last an hour to an hour and a half. I will then spend time working with the notes I have taken to select the homeopathic remedy which is right for you. Once you begin your homeopathic treatment, you can contact me by phone or email so we can discuss how you are responding. We will usually book a review session four or five weeks after you begin treatment.
Training, qualifications & experience
BHom Med, Northern College of Homeopathic Medicine. 1985
RSHom, Society of Homeopaths. 1990
FSHom, Society of Homeopaths. 1998
Diploma in Supervision, Iron Mill Institute. 2009
Completing an MSc in Integrated Health
Costs and contact
£78 first consultation
£45 Follow ups
Please discuss reduced fee rates if needed
Landline: 01460 61127
https://www.facebook.com/Dorset-and-Somersethomeopathycouk-714531498725788/
Take me to the top of the page
---