Please contact the workshop teacher for bookings and further information – their details are listed in the course information:
---
Acro Yoga
Chris Clayton-Jones from AcroYoga International has had the pleasure of running workshops, classes and jams in various places around the world. He specialises in a fun, safe practice which is accessible to anyone willing and able to take part. All ages are welcome.
The workshop will include:
Warm up sequence, preparatory handstand drills, introduction to basic Acro moves with emphasis on alignment and comfort to aide practice longevity, introduction to therapeutic flying.
Pre-requisites: you need to be healthy or without conditions that would preclude going upside down. This doesn't include nervousness or lack of experience!
Teacher: Chris Clayton-Jones
Date: Saturday 16th February 2019
Time:2.00-5.00pm
Cost: £25.00
For bookings: please email Sharon
Take me to the top of the page
---
Body Dialogue
The physical body has a voice, and sometimes has different voices, that can speak
for it. In Body Dialogue a direct contact is opened with the intelligence of the body
and when we tune into and activate this intelligence we can receive remarkable
information and guidance, with all that this may bring for transformation and healing.
Significantly, many of the individual parts of the body are able to give specifically
targeted information. We can contact, for example, the throat, the stomach or the
neck – and dialogue this part directly while at the same time listening for any selves
that may also be present, for instance an overworked self that might wish to have its
say, or an inner child that is longing to play, or be creative.
As an aid to contacting the body in Body Dialogue we will be using Embodied
Breathing, a simple and effective technique that opens many possibilities for growth
and transformation. This technique has been developed and deepened by Trilby and
her partner Peter during the last eighteen years of their work training students at
Transforming Dialogue.
We will work both with group exercises and individually. The starting place is the
body itself. Using grounding, breathing and some gentle movements to connect with
our inner sense of presence the invitation is then to sense into the physical body.
Where is the energy in the body, how is it feeling? Which part or parts in the body are
asking for attention – is there some pain or tension going on? These questions and
more will be used for a personal enquiry, using the breathing to create space in a
particular part of the body, and then to stay with it, give it attention and be with
whatever comes up from this in a gentle and accepting
Trilby has been passionate about Voice Dialogue for the last forty years. She trained as a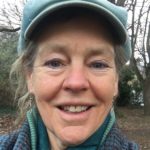 Transformational Psychologist with the innovators of this method, Hal and Sidra Stone.
She is a founder member of Transforming Dialogue, using an awareness of the different
inner selves that make up the personality to open and transform the nature of the
dialogues that we have with ourselves and with others. She worked as health
psychologist within the health system in Holland for ten years before moving to Dorset
and continuing her practice here.For the last eighteen years she and her partner have
been training students both in Holland and here in Dorset in this exciting and
innovative method.
Teacher: Trilby Fairfax
Dates: 21st  Saturday 19th January 10.00 -12.15pm and 21st February 7.00-9.15pm
Cost: £20.00
Email: trilbyfairfax@mac.com
Take me to the top of the page
---
Digestive Spring Clean
Sarah Burt and Sharon Cox-Button are once again running their "Yoga and Herbs for the Digestive System" Day. This day has easy practical tips to  cleanse, support and improve your digestion. It will help indigestion, irritable bowel, heartburn, weight problems, constipation and many more common digestive complaints. A fun, practical and nourishing day!  The day will include a healthy lunch, and a herbal tonic and supplements to take home.
Teachers: Sharon Cox-Button (yoga) and Sarah Burt (naturopathy)
Time: 10:00am – 4:30pm
Date: The next course will be Spring 2019 look out for dates!
Cost: £65.00
Mobile: 07742 821 937 (Sharon) or  07539 209 781 (Sarah)
Take me to the top of the page
---
Drum Circle
Magic Drum have a wealth of experience in providing drumming workshops and activities for all sorts of groups – some people may remember their huge drum circles at Dorchester Arts Centre a few years ago.  A drum circle is designed to help everyone express themselves freely through rhythm, beginning with warm ups and ice breakers and progressing towards the whole group both making music in the moment and having lots of fun with percussion.
Co-founder Glyn Bush runs the drum circle at Dorchester Yoga Centre and would like to hear from you if you are interested in attending.  This event will be for anyone over 14. Drums will be provided but you are welcome to bring your own hand drums or percussion of any sort.  No previous drumming experience is necessary.
Teacher: Glyn Bush
Time:11.00-12.30pm
Date: December date has been cancelled, will be rescheduled in the new year.
Cost:  £5 per person.
If you would like to attend please email Glyn
Take me to the top of the page
---
Exploring Twists
A day of Yoga with Zoe Knott,  a Diploma Course Tutor (DCT) for the British
Wheel of Yoga and the DCT Training Officer.
During the morning we will enjoy an all round practice with a focus on spinal rotation in every plane.  After lunch we will take a staged approach to Parivritti Trikonasana, making it safe and possible for us all.  There will be will be new ideas as to how to make this wonderful asana accessible to all students looking at areas that need to be strong; areas that need to be flexible.
Zoe has over 30 years of yoga practice with many different teachers from a variety of traditions has resulted in an eclectic style of teaching that has been influenced by all those she has worked with.  Her fundamental approach is to build strength as the cornerstone of practice and from there all poses become possible. Asana are broken down and analysed. Zoe looks at the muscles that need to be strong or flexible and works in detail gradually building up the components of a pose.
Teacher: Zoe Knott
Date: Saturday 9th February
Time: 10.00-4.00pm
Cost: £45.00
Email: info@dorchesteryoga.co.uk
Mobile:07742821937
Take me to the top of the page
---
Family Yoga
We will be practicing yoga as a family and as a group to celebrate this joyous time of year, a time of togetherness and family. Suitable for all.
Teacher: Kim Jones
Date: Sunday 16th December
Time: 10.30-11.30am
Cost: 

£9 per family. Please bring a donation to the food bank.

Email kimlinares@hotmail.com

Mobile: 07990501207
Take me to the top of the page
---
Food For Thought- Nature's Pharmacy
A talk by Registered Nutritional Therapist Helen Ross from The Well Life Lab.
Phytonutrients (plant nutrients) are responsible for the different colours found in fruit and vegetables. Evidence suggests these colourful compounds are attributed to lowering the risk of many diseases. This talk will look at the benefits of an anti-inflammatory, antioxidant-rich diet, as well as other therapeutic compounds found in foods.
Teacher: Helen Ross
Time:  1.30-2.30pm
Date: 13th January 2019
Cost: £5
Email: lunarsg@hotmail.com
Mobile: 07704093016
Take me to the top of the page
---
 Life Planning – A free talk
To create a beautiful future for yourself in 2019, requires a dollop of good luck and bucketful of ideas, plans and strategies.Life Planning helps you progress faster in your life than you would do under your own steam. In the talk, Jennie will show how Life Planning helps to speed up positive changes. You will do a Wheel of Life to identify key values and needs. Common blocks and limiting beliefs will be discussed and useful tools to push forward and make 2019 a special year. Come and join the fun of planning life in a new way.
The talk is free – but please register as there are only a limited number of places.
Teacher: Jennie Bayliss
Date: Tuesday 11th December
Time: 7.00-8.30pm
Cost: Free, but so book as places limited!
Email:jennie@jenniebayliss.com
Take me to the top of the page
---
Gong Bath
The Gong is a sacred and ancient instrument which has been used for thousands of years for deep healing, rejuvenation and transformation.
Physically, the resonance produced releases tension and blocks in the body, stimulates the glandular system and helps balance the nervous system. Mentally, the sound of the Gong helps clean out the subconscious mind, rewriting old patterns, slows down brain waves, and aids in reaching Shuniya – a place of stillness within ourselves where we can access our innate wisdom.
Playing the Gong after Kundalini Yoga is especially beneficial as the body is even more receptive to the healing vibrations it carries. The whole cellular system can be regenerated at a very deep level which can be profoundly restorative, a perfect antidote to today's stressful lifestyles.
"The Gong is the first and last instrument for the human mind, there is only one thing that can supersede and command the human mind, the sound of the Gong. It is the first sound in the universe, the sound that created this universe. It's the basic creative sound. To the mind, the sound of the gong is like a mother and father that gave it birth. The mind has no power to resist a gong that is well played." Yogi Bhajan, Master of Kundalini Yoga
During the session, we will practise a simple Kriya to stretch, energise and prepare the body, followed by a meditation to clear and quieten the mind. There will be a short relaxation then the Gong will be played.
You should wear loose, comfortable clothing which is easy to move and stretch in, and bring water to drink. Mats and blankets will be supplied. Please note that Gong baths are not recommended during pregnancy.
Teacher: Puran Udini Kaur/Arianna  (see Teachers page)
Time: 11.30-1.15pm
Date: Sunday 2nd December
Price: £12.00
Mobile: 07790 506 821
Take me to the top of the page
---
Holistic Yoga Workshop
The morning practice will include: pranayama, preliminary exercises, classical asana both dynamic and held, and savasana.
The afternoon  will include: satsang  (questions and comments / philosophical discussion) and other miscellaneous practices including pranayama rhythms.
Duncan Hulin, MRSS IYC, YRT
Duncan is the principal teacher, founder and director of the Devon School of Yoga. He is a practising yoga teacher and therapist.  Duncan healed himself of asthma using yoga therapy and has now been practising yoga for 40 years and teaching for the past 34 years. In the early eighties, he spent three consecutive winters in South India studying with the late Dr. B. P. Pillai, former director of the Indian government recognised Yoga Therapy Foundation, Trivandrum, Kerala. Duncan brings a wealth of experience to his holistic yoga teaching, workshops and courses. He has worked with teenage students with learning difficulties and has led practical stress management programmes in schools. He also teaches weekly classes, including for the MET office. He is a founder member of The Independent Yoga Network and is the director of the Devon Yoga Festival.
Teacher: Duncan Hulin
Time:
Date:  We hope to have Duncan back in 2019!
Cost:
Mobile for Sharon: 07742 821 937
Take me to the top of the page
---
Honouring the Winter Solstice with Shamanic Yoga
This Winter Solstice is a time when the sun stands still and we teeter on the brink of a new year, from darkness into a gradually awakening light as we welcome in the slow return of the sun and lengthening days. While still deep in the quiet of our personal hibernations, embracing the teachings that come from our natural world, we come together to honour our journey of the year and plant into our consciousness the seeds that will gradually emerge and bear fruit for the new year ahead.This process is supported with various practices including Yoga, Nidra, Free movement, Music, Reflection, Life Coaching and Meditation.A welcome opportunity to take a breather from all the busy-ness of the season and connect with our deeper selves as we give thanks for all the gifts we have received, let go and open our hearts to receive the blessings of what is to come.
Teacher: Sian Lalita Alcock
Time: 10.00-1.00pm
Date: Saturday 22nd December
Cost: £30 (Pre-booking essential)
Mobile: 07527 052 273
Take me to the top of the page
---
Mini First Aid
Mini First Aid Dorset and Somerset offers 2 hour baby & toddler first aid classes for small groups of parents and carers. Classes are informal, but informative and cover :
choking, basic life support, dealing with burns, breaks and bumps, febrile seizures
& meningitis awareness. A class costs £20 per person.
For more information or to book onto a course please visit the Mini First Aid website
Teacher: Sue Fisher (see teachers page)
Date: Thursday 24th January
Time: 10.00-12.00pm
Cost: £20.00
Mobile: 07890 400 461
Take me to the top of the page
---
New Year Sufi Workshop
Designed to inject some fresh energy to the New Year, this is a Sufi-inspired workshop with especially composed music, a mindful movement warm-up and a long, guided relaxation. We will focus on anahata chakra, the seat of unconditional love, joy and compassion, and sankalpa (resolve & seed of change) to help set a new course for the New Year. This two-hour workshop will awaken and prepare you for change. We will build to a hypnotic, Sufi-inspired dance-like sequence ending with a deep meditation.It is suitable for absolute beginners as well as those more experienced in yoga asana and meditation. All you need to bring is yourself, warm, comfortable clothing and an open mind!
Teacher: Yogi Lea
Date: Sunday 13th January
Time:10.00-12.00pm
Cost:

 £15 in advance (£20 on the day)

Email: 

yogilea@gmail.co.uk

Mobile: 07973 268836
Take me to the top of the page
---
Qoya
Qoya is a movement system for women, it is movement with meaning. It's based on the
idea that through movement, we remember. We remember that we are wise, wild and free.
Wise from the wisdom of yoga, wild from the creative expression of dance and free from
the experience of feminine movement; to slow down and move in a way that our bodies
want to move. It draws on ancient Peruvian practices and enables us to get more out of our
heads and into our bodies.
There is no way you can do Qoya wrong and the way you know that you are doing it right is
that it feels good. No experience of any of the above is necessary at all. In Qoya we focus on how it feels, not how it looks. Each and every movement we do is led by you and your body, we each do what feels right for us in each moment.
Qoya enables us to access the inner wisdom that exists in all of us and when we cultivate
this we are able to experience it not only in the qoya sessions, but in our lives.
Each Qoya session has a theme and is all taught to a different amazing sound track each
time.
Come and see what Qoya can do for you…!
Vikki has been practising Qoya for almost 2 years and is currently on her second level of

teacher training. Qoya continues to have such a transformational impact on her own life
that she is becoming more and more passionate about sharing this unique practice with
other women. Vikki is also a dedicated student of yoga, and has been practicing for many
years.
Vikki has a background of working for several years as a psychotherapist and group
facilitator and is also a teacher of Mindfulness Based Approaches.
Teacher:Vikki Smisek
Date: Monday 10th December
Time: 11.30-1.00pm
Cost: Classes are on a suggested donation of £5.00 whilst Vikki completes her Qoya Teacher Training.
Email: vstherapyandtraining@gmail.com
Mobile: 07906 559113
Take me to the top of the page
---
Restorative Yoga and Yoga Nidra
Nuture yourself using Restorative Yoga and Yoga Nidra. Through passive and supported stretching using bolsters, blocks, chairs and blankets the body is given time to unwind, the breath to slow and the mind to become present. This will be followed by the practice of yoga nidra, a systematic method of inducing complete mental, emotional and physical relaxation with body scan and breath awareness. Suitable for all and particular if you are very tired, stressed or recovering from illness. This extended class will finish with tea and delicious cake from Feed the Soul.
Teacher: sharon Cox-Button
Dates: October 21st, November 18th, December 16th
Time: 1:30 – 4:00pm
Cost: £28 per workshop or book all three for £75.00
Mobile: 07742 821 937
Take me to the top of the page
---
Sound Space Meditation
Welcome to sound space meditation where you will be guided through  deep breathing with beautiful hand pan music to drift off and relax to,  as we work with the different elements of the earth.
You will experience the amazing chakra tubes that clean the energy points of the body and in each session we will work with different chakras to unblock any thoughts or energy in that area.
Sound journeys using gongs, tubes, rain sticks, drone flutes and  hand pans will take you off into another world,
I will do a guided mediation to trust and realise your voice and you will be invited to inner chant with me using sounds and vowels if you wish too.
Please wear loose clothing, bring  blankets and small pillows to make your self comfy,
Teacher: Chrissy Foster
Time: 12.30-2.00pm
Dates: October 31st , November 21st, December 5th
Cost: £12.00 or £10.00 concessions
Mobile: 07840 976 584
Take me to the top of the page
---
The Art Of Deep Self Care
Do You need some space, time, energy and nurturing?
This workshop aims to support you in exploring, creating and sustaining true well being in your life with Yoga, Life coaching, Healing, Music, Deep Relaxation and Meditation.
Teacher: Sian Lalita' Alcock
Dates: New dates coming for 2019!
Time: 2.00-5.00pm
Cost: £25.00 (Concessions available on request)
Mobile: 07527 052 273
Take me to the top of the page
---
Yoga At Christmas
A chance to get your yoga mat out over the festive season.  Join us for a morning of movement, stillness and relaxation.  Beginning with a gentle warm up with Lea, Isabelle will then lead you through some dynamic flow sequences and some longer held floor postures. The morning will end with pranayama and an extended yoga nidra (guided relaxation) with Lea.
We look forward to seeing our students old and new at this special annual class which we offer every year at Christmas time.  Places are limited so do book early as this is a very popular event.
Take me to the top of the page