Click on the therapies to find out more about the therapy and therapist. We are always keen to hear from new teachers or therapists. Please get in touch.
---
Bowen Therapy and Energy Healing
Melanie Philip – Intuitive Body Worker
As Melanie works mostly intuitively a treatment is not defined as one thing in particular but as a possible combination of Bowen Therapy alone or fused with some form of energy healing modality.
Bowen Therapy and Energy Healing is an Intuitive non-invasive bodywork which is revolutionary in its approach to ill health, it is considered a Consciousness based health care system which is grounded in the science of quantum physics and combined with reputable bodywork systems such as:
Bowen Therapy
Soft tissue release
Yoga, Breathwork and Meditation
TRE – (Tension, Trauma & Release Technique)
Energy Healing Modalities
Neuromuscular Biofeedback
(Kinesiology)
Chinese Medicine
Nutrition
What does it mean to take a holistic approach to your Health?
A holistic intuitive approach is comprehensive and considers & addresses all factors that may contribute to ill health & imbalance & not just the symptoms and diagnosis. Some examples of this may include different systems and functions within your body such as:
Musculoskeletal/Connective Tissue
The Organs, Endocrine, Circulation, Immune and Nervous system
Body Chemistry and Toxins
The Energy system
Meridians, Chakra
How the external environment may be affecting you – Emotional/ mental health states
I have been a Bowen therapist and Hatha Yoga Teacher for 8 years and over this time,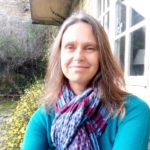 mostly through my own healing journey, professional experience, sensitivities and personal fascination with quantum physics I have learned that we actually do have quite a few other bodies besides this physical one!.
This realisation took me on a journey to learn several Energy healing modalities like Quantum touch – Matrix energetics – Donna Eden Energy Medicine , Caroline Myss, TRE (Tension Trauma & Release technique),  Emotion/Body Code and most recently Body Talk.
 And so now my treatments have organically become more intuitive in nature, fused with Body and energy work as we aim to move closer into alignment with what your Body needs right now to be balanced as opposed to what I' or you' think it needs. This way we can honour your own bodies innate wisdom to heal itself and to reveal its own truth.
I work in a simple, efficient and gentle way and most conditions known or unknown can be addressed.If you would like to speak in confidence with me to know if how I work could be of help to you please don't hesitate to contact me via any of the ways below.
I specialise in the following conditions:
Chronic /Acute Back/neck/shoulder pain
Sciatica
Autoimmune conditions
Educating and empowering you towards healthier Energy management
Known or unknown aches and pains
Releasing tension and relaxation
Costs and contact
Initial Consultation and Treatment: 90 minutes: £60.00
Follow up treatments: 60 minutes: £45.00
Special introductory and concessionary rates available, please ask.
Mobile: 07715 952 896
Take me to the top of the page
---
Counselling
Hannah Fearon-Lewis MBACP
I am a registered integrative, humanistic counsellor with particular emphasis on
transpersonal and person centred theory. I have 20 years' experience of working with children and families in various settings and have a passion for working with people.
In 2010 I was moved to train as a counsellor. I was surprised at the depth of the journey I went on during my training and how transformative and creative counselling can be. Counselling can help with many issues such as, depression, anxiety, anger, abuse, bereavement and low self-esteem, to name but a few. It can also help to shine a light on the internal blocks and defences we put in place to navigate our human experience. Gaining an understanding of the self can free us up and 'lighten the load' so we move to being more fulfilled and self-accepting.
I aim to hold an empathic, non-judgemental space for you to be heard and a warm, curious, creative atmosphere in which we can explore whatever you want to bring. Please do not hesitate to contact me with any questions you may have before booking an appointment.
Costs and Contact
Initial 30-minute consultation: FREE to enable us to meet and see how we might work together.
55-minute session: £35
Mobile: 07508 606 212
Take me to the top of the page
---
Counselling & Psychotherapy
Helen Burdette BSc (Hons) Psych, MPNLPt, EHPt, BSYA(Th)
I am a qualified psychotherapist and counsellor and have been in private practice for 19

years. I also have 17 years experience working as a Senior Counsellor within the NHS Improving Access to Psychological Therapy (IAPT) service before I left in 2018 to fully focus on my private practice. I am also a Wellbeing Consultant for a local charity and I am a clinical mentor for local professionals.
I am an integrative and person-centred therapist. I am very sensitive to the unique needs of each client and adapt my work practice to achieve the best results for each client. I use a range of techniques helping clients to gain understanding and make appropriate changes in their life. The client is always in control of their therapeutic journey and can engage in therapy for as little or as long as they want to. I will always advise on this if asked. I believe that deep and lasting healing comes from addressing both the cognitive or 'mind' aspects of the self, along with the physical expression and experience of a person's emotions. I work systemically and holistically to re-balance and reconnect the mind and body; this may include relaxation and breathing techniques, mindfulness and aspects of yoga therapy (Please note, this is not yoga asanas or 'poses').
As well as helping people to overcome loss, bereavement, anxiety and depression, childhood trauma and relationships issues, I have a particular interest in helping people with Fibromyalgia, Chronic Fatigue Syndrome (M.E.), highly sensitive people and empaths. I believe in ethical, compassionate therapy and I honour people as unique individuals with their own experience of their world. We will work together in a safe, non-judgemental and empathic relationship to help enable you to find your way forward. I firmly believe in the connection between mind and body and, in my practice, I work with both these aspects to enable the client to regain balance and wellness within themselves.
Costs and Contact
Initial 30-minute assessment appointment to discuss your needs and establish your outcomes: £30.00
Cost: £45 per 50 minute session
Mobile: 07835 022 804
Take me to the top of the page
---
Counselling & Psychotherapy
Joanna Main Bsc(hons), SCOTACS, (ASIST),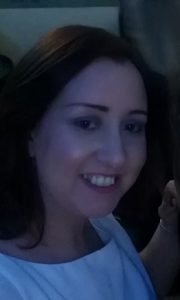 I am a qualified Cognitive behavioural therapist who works with children and
adults age 12 and upwards.I provide a warm, safe and confidential space enabling you to explore change and difficulties in your life. Although I am a CBT therapist, I collaboratively work with you to find a therapeutic style that best suits your needs and to help; you find a way forward in your life.
My Services:
I provide a 15min free consultation for you to decide if I am the right counsellor for you, this can be face to face or over the telephone. If you decide I am the therapist for you, we will collaboratively decide a treatment plan, I am experienced in both short term and long-term counselling both can be beneficial depending on your needs. As a cognitive behavioural therapist, I have experience in a number of areas including: PTSD, OCD, Anxiety, panic, depression, anger, body dysmorphic disorder (BDD), bereavement, pet bereavement and phobias.
I also have experience working with individuals with suicidal ideations (SI). SI are a common of many mental health conditions and it is important to discuss and understand what they mean for you as an individual.
Qualifications
My practice is bound by the ethical framework of the BABCP of which I am a fully registered member working towards accreditation.  I receive supervision monthly as an essential requirement of both ethical practice as well as development as a therapist.
Email: joannemain2014@hotmail.com
Mobile:

07881 386 748

Cost:

 £45 per session. 

Initial consultations

£15 for 30min initial consultation or

Free 20min telephone consultation

Facebook: Main Counselling
Take me to the top of the page
---
Homeopathy
Zofia Dymitr       MSc, BHom Med, FSHom, Dip Supervision.
I have been a practising homeopath since 1985, and have also contributed to the development of the homeopathy profession in the UK and Europe for 23 years. I'm currently Vice Chair of the European Central Council of Homeopaths, working with colleagues across Europe to ensure patients have access to high quality homeopathy.
I came to homeopathy through seeing it work quickly on my children when they were young, and love working with children who usually respond quickly to homeopathy.
When you come for treatment, I will take a full case in order to get a full picture of how your 'unwellness' is affecting you. You will have the opportunity to tell me exactly how you feel and how you experience what is out of balance in your life. A first consultation will last an hour to an hour and a half. I will then spend time working with the notes I have taken to select the homeopathic remedy which is right for you. Once you begin your homeopathic treatment, you can contact me by phone or email so we can see how you are responding. We will usually book a review session four or five weeks after you begin treatment.
Training, qualifications & experience:
BHom Med, Northern College of Homeopathic Medicine. 1985
RSHom, Society of Homeopaths. 1990
FSHom, Society of Homeopaths. 1998
Diploma in Supervision, Iron Mill Institute. 2009
MSc Integrated Health, 2017
Costs and contact:
Fees: £78 first appointment, £45 follow ups
Take me to the top of the page
---
Hypnotherapy
Corinne Lukomski
Cert Hyp Cs, DipHB(KGH), MClinPsychol.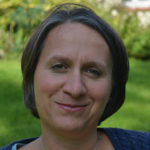 I'm a hypnotherapist and hypnobirthing teacher. I'm also a qualified Clinical Psychologist. I can help you make positive changes to your life.
I offer a supportive, friendly and confidential environment for you to feel safe to explore what is bothering you. Together we can bring out  the resources that lay within you, to achieve the changes that you want.
Fertility issues, anxiety, stress, depression, bereavement, low self-esteem, fear of birth and PTSD are all areas in which I can help you with.
I'm trained by Alex Heath in The 3 steps rewind technique to help women suffering from PTSD resulting from traumatic birth experience. I'm a member of the National hypnotherapy society and an affiliate member of the Royal college of midwives.
Please don't hesitate to contact me.
Costs and Contact:
Initial 30-minute free consultation
1 hour session: £45
Mobile: 07535 705 408
Take me to the top of the page
---
Kinesiology, Meridian Aromatherapy Massage and Rahanni Celestial Healing
Jane Collison
Hello! I'm passionate about helping people improve their health. I first studied natural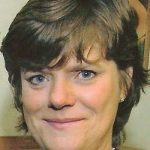 health in 1995 and I haven't stopped since. In the past, I've taught Aromatherapy and owned my own health food/natural remedies shop. Kinesiology has helped me so much with my own health that I just had to share it with other people. I have a Diploma in Systematic Kinesiology and I'm a member of the Association. I'm also passionate about good food. I have coeliac disease so I have a lot of knowledge and personal experience of preparing naturally gluten and grain-free meals – I'm a big fan of the Paleo diet.
Systematic Kinesiology
Kinesiology establishes a dialogue with your body through gentle muscle testing. It is a truly holistic therapy which looks into the four realms of health: structure, biochemistry, emotions and energy. With muscle testing, we can identify what your body needs to return to good health. I work with and recommend essential oils, Bach flower remedies, herbal extracts and high quality nutritional supplements to create balance where it's needed. I will probably also recommend diet and lifestyle changes, as well as relaxation technique. Kinesiology can also be used to detect sensitivities – to foods, pollutants, etc. Please do not hesitate to email or call me to ask how kinesiology might help you.
Meridian Aromatherapy Massage
This unique therapy is both uplifting and relaxing. It balances body and mind using a combination of kinesiology energy techniques and aromatherapy massage. First, I muscle-test to select pure essential oils to balance your body's meridians. I then blend these in a warm coconut oil mix and use gentle, soothing massage to take you into deep relaxation.
Rahanni Celestial Healing
I am attuned as a Practitioner of Rahanni.'Rahanni' means 'of one heart', ie, there is no separation between us, we are from one divine energy source. Rahanni is a hands-on and hands-off healing which can help:
Balance body and mind
Release fears and negative energy
Balance masculine and feminine aspects
Improve communication and positivity in your life
Rahanni is not based on any religion – it works on a high vibrational level to heal deeply through balancing the heart centre. Its principles are based in truth, love and compassion, helping to change the consciousness and opening the hearts of every man, woman and child.
Costs and contact:
Kinesiology: first session (1.5 hours): £75.00. Follow-ups: £50.00 (includes a flower essence remedy where needed and all the follow-up given by email plus ongoing support by phone or email to those who need it)
Meridian Aromatherapy Massage (1 hour): £40
Rahanni Celestial Healing (1 hour): £35; £90 to block-book 3 sessions
Mobile: 07961 184 753
Take me to the top of the page
---
Naturopathy and Iridology
Sarah Burt nd
Sarah is a fully qualified Herbalist and Nutritionist, having studied in Sydney Australia,
qualifying in 1998. She has been working as a Naturopath and Iridologist for 17 years.
Iridology is thought to show us the individual constitution and can highlight the factors that lead to ill health, alert us to hidden threats, reveal weaknesses but also strengths.
By isolating the weakened areas, Sarah can advise on how to adjust diet and life style to help you make the best possible choices for your health.
Naturopathy simply means 'nature cure'. A Naturopath works with the understanding that the body has a complete capacity to heal itself. Naturopaths are trained in many different modalities to give the body the right environment to heal itself.
It is a gentle non invasive form of healing which aims to get to the core areas where imbalance is occurring, and not just treat the symptoms. Often it is only symptoms that are treated, usually with drugs that suppress these symptoms, which means that the disease itself will simply deepen and more loudly express itself. Naturopathy helps to treat conditions before they become more serious.
Costs and contacts
Cost: First appointments £50, follow ups: £35
Mobile: 07539 209 781
Take me to the top of the page
---
Nutritional Therapist
Helen Ross
The Well Life Lab is a nutrition clinic run by Helen Ross, a degree qualified Registered Nutritionist.
Helen has a special interest in digestive disorders, detoxification, and dietary education. She uses a Functional Medicine approach, which improves patient outcomes across a wide range of chronic health conditions. Functional medicine principles understand that each human being is biochemically individual, based on their genetic blueprint and environmental uniqueness.
Helen gained her BSc (Hons) Nutritional Science from the Centre for Nutrition Education and Lifestyle Management (CNELM) in the UK, and is a registered member of the British Association for Applied Nutrition and Nutritional Therapy (BANT), and the Complementary and Natural Healthcare Council (CNHC).
She completed a certificate in Neuro Linguistic Programming (NLP), which she uses for coaching and change management for personal development and achievement of health goals. Flower essences are used when necessary (Flower Essence Diploma).
Costs and contact:
Initial consultation: 1.5 hours: £90
Follow-up consultation: 45 mins: £60
'First Aid' consultation: 45 mins: £60
Full Nutritional Therapy package: £140 (includes initial and follow-up consultation) *recommended
Wellbeing coaching: 1 hour: £50
Detox programmes: from £150
*Functional laboratory testing incurs extra costs and is entirely optional, however, these tests can help us to find out exactly how the body is functioning.*
The website gives further details of what is included and what to expect from your session. Contact Helen for a free 10 minute telephone consultation to ascertain if Nutritional Therapy is right for you.
Mobile: 07704 093 016
Facebook: The Well Life Lab
Take me to the top of the page
---
Reiki/ Massage
Annabel Fox
I started working as a therapist in 2000 having completed my Reiki Teachers apprenticeship in Australia. Since I was a child I have always loved doing massage and hands on healing.
I really enjoyed training to be a Swedish massage therapist and over the last fifteen years I have added: Thai Yoga massage, Indian Head massage and Natural Face Lift massage into my practice. Having worked for many years in London in a corporate office environment
I feel well placed to understand stress and how to overcome it. I enjoy using breath to balance and focus during treatments, and encourage my clients to reap the benefits of healing with breath awareness. I specialise in head massage and stress relief.
About Reiki/Massage
Annabel combines these two relaxing therapies with hot towels to provide a treatment to melt into. Her massage techniques include: Swedish, Indian Head, Deep Tissue, Thai Yoga and Natural Face Lift. Reiki techniques include: energy clearing, empowering symbols and chakra balancing. She will put together a treatment to suit you and uses hot towels over your body. Annabel uses organic products on the face and pure organic oils for the body. A deeply healing, cleansing,  and pain relieving treatment all round. Personalised gift vouchers available . Available at Dorchester Yoga and Therapy centre on Mondays from 12.30pm – 6pm.
Costs and Contact
£60 = 1 ½ hrs session
£70 = 1 ¾ hrs session
£80 = 2 hrs session
Mobile: 07900 076 789 – text is preferred option.
Each session includes 30 minute consultation time to hear your individual needs and so you can come around at a relaxed pace.
Take me to the top of the page
---
Reflexology
I've have always been fascinated by natural and alternative therapies and I decided to
retrain as a Reflexologist in 2005 after experiencing the benefits of the treatment personally.
I'm fully qualified and insured through the Association of Reflexologists to treat general and Maternity reflexology.
Reflexology is a non invasive complementary therapy which aims to optimise both emotional and physical health. It works by applying pressure to specific reflex points found in the feet and hands,which correspond to all the various parts of the body. Reflexologists work holistically, treating the body as a whole and not just the symptoms. It can benefit people of all ages, and depending on the length of time a condition has been present, it can improve or eliminate many ailments over a four – six week course of treatments.
Treatments will usually take around an hour, with an initial session taking an hour and a half, as a full medical history will be taken to identify any current areas of concern and your treatment needs.
Reflexology is a very relaxing treatment to receive.
Costs and Contact
Cost: £35  for 1 hour treatment (children £20)
Email: Email Rebecca
Mobile: 07860 676 804
Take me to the top of the page
---
Spiritual Direction
Marj Snape
Following and exploring a profound spiritual yearning during my adult life led me to Yoga and Meditation, and two years ago I completed the
Certificate in Ecumenical Spiritual Direction at the Franciscan International Study Centre in Canterbury. Spiritual Direction or accompaniment provides the opportunity to discuss privately and honestly the search for spiritual meaning in your life. Many of us question what this life is for, why we are here , do we have a soul, what happens when we die, is there a God?  We may be looking for greater depth or wholeness in our lives, or want to look at some troubling issue from a different perspective.
I can offer a safe, non-judgemental space for you to explore these questions and also, through our mutual conversation, offer guidance on developing a deeper spiritual and inner life . I practise meditation daily and am a regular church goer but these sessions are not aligned to any specific religious or spiritual tradition. After an initial session we would normally meet every 4 – 6 weeks.
Costs and Contact:
Cost: £35 per session
Mobile: 07769 949 947
Take me to the top of the page
---
Yoga Therapy
Sharon Cox-Button
The aim of Yoga Therapy is to promote good health for the person as a whole – the
emphasis of this work may be towards the body, the mind, the emotions or a combination of these. An individual programme from: specific physical exercises, breathing techniques, relaxation, meditation, dietary guidance and bodywork (massage).
Alternative advice on other supportive complimentary therapies may also be given.
The emphasis being on what you can do for yourself as the responsibility for developing health and happiness lies within each individual.
I  started practising yoga in 1981 when my interest in alternative and complementary approaches to health began. I have had particular experience working with pregnant and postnatal women and their families and practised as a holistic massage therapist from 1993 to 2013.I have studied deep relaxation, meditation and yoga therapy and use a wide range of tools from a practice of 30 years. If you are not sure whether yoga therapy can help you please feel free to ring or email  me confidentially.
Massage Training Institute (1993)

British Wheel of Yoga Diploma (2001)

Pregnancy Yoga Module (2003 Britsh Wheel of Yoga)

Certified Infant Massage Instructor  (2007 International Association of infant Massage IAIM)

Yoga for Children  (British Wheel of Yoga 2010)

Well Mother Diploma (2013) Suzanne Yates

Yoga Nidra (Deep relaxation) 2015 Satyananda Yoga Centre

Post graduate Teaching and Yoga Therapy (2017)Devon School of Yoga
Costs and contact
Cost: £40 per hour
Mobile: 07742 821 937