International Yoga Day: Free events all day: Tuesday 21st June
Soon we will reach Mid -Summer; the longest day of the year, and the day that yoga is celebrated all around the world.
All our yoga classes are free on International Yoga Day! Please keep an eye on this timetable as it may change!!!
9.30-10.00am Gentle Yoga – Helen Heger
10.15-10.45am Gentle Yoga – Helen Heger
11.00-11.30am Chair Yoga – Sharon Cox-Button
5.15-5.45pm Family Yoga – Kim Mackie
5.15-5.45pm Mantra and Chanting – Sarah Ryan
6.00-6.40pm Beginners Yoga – Sam Stevens
6.00-6.40pm Yoga and Qi Gong – Isabelle Taylor
6.15-6.40pm Pregnancy Yoga -Kim Jones
6.50-7.30pm Mixed Ability Yoga – Katie Pitney
6.50-7.30pm Ashtanga Yoga – Kim Mackie
7.00-7.40pm Menopause Yoga – Kim Jones
7.40-8.20pm Yoga Nidra – Sharon Cox-Button
7.40-8.20pm Breathe Deeply – Al Beales
8.40-9.00pm Gong Bath – Arianna Puran Udini
We hope you will come along and join us and bring your friends and family! We will ask for a donation to a charity.

Click on the therapies to find out more about the therapy and therapist. We are always keen to hear from new teachers or therapists. Please get in touch.
---
Bowen Therapy and Energy Healing 
Melanie Philip – Intuitive Body Worker
As Melanie works mostly intuitively a treatment is not defined as one thing in particular but as a possible combination of Bowen Therapy alone or fused with some form of energy healing modality.
Bowen Therapy and Energy Healing is an Intuitive non-invasive bodywork which is revolutionary in its approach to ill health, it is considered a Consciousness based health care system which is grounded in the science of quantum physics and combined with reputable bodywork systems such as:
Bowen Therapy
Soft tissue release
Yoga, Breathwork and Meditation
TRE – (Tension, Trauma & Release Technique)
Energy Healing Modalities
Neuromuscular Biofeedback
(Kinesiology)
Chinese Medicine
Nutrition
What does it mean to take a holistic approach to your Health?
A holistic intuitive approach is comprehensive and considers & addresses all factors that may contribute to ill health & imbalance & not just the symptoms and diagnosis. Some examples of this may include different systems and functions within your body such as:
Musculoskeletal/Connective Tissue
The Organs, Endocrine, Circulation, Immune and Nervous system
Body Chemistry and Toxins
The Energy system
Meridians, Chakra
How the external environment may be affecting you – Emotional/ mental health states
I have been a Bowen therapist and Hatha Yoga Teacher for 8 years and over this time,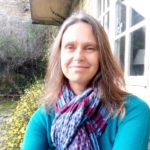 mostly through my own healing journey, professional experience, sensitivities and personal fascination with quantum physics I have learned that we actually do have quite a few other bodies besides this physical one!.
This realisation took me on a journey to learn several Energy healing modalities like Quantum touch – Matrix energetics – Donna Eden Energy Medicine , Caroline Myss, TRE (Tension Trauma & Release technique),  Emotion/Body Code and most recently Body Talk.
 And so now my treatments have organically become more intuitive in nature, fused with Body and energy work as we aim to move closer into alignment with what your Body needs right now to be balanced as opposed to what I' or you' think it needs. This way we can honour your own bodies innate wisdom to heal itself and to reveal its own truth.
I work in a simple, efficient and gentle way and most conditions known or unknown can be addressed.If you would like to speak in confidence with me to know if how I work could be of help to you please don't hesitate to contact me via any of the ways below.
I specialise in the following conditions:
Chronic /Acute Back/neck/shoulder pain
Sciatica
Autoimmune conditions
Educating and empowering you towards healthier Energy management
Known or unknown aches and pains
Releasing tension and relaxation
Costs and contact
Initial Consultation and Treatment: 90 minutes: £65.00
Follow up treatments: 60 minutes: £50.00
Special introductory and concessionary rates available, please ask.
Mobile: 07715 952 896
Take me to the top of the page
---
CBT Therapist
Tom Anderson MSc., BSc. (Hons), PG dip., RMN, RGN.
I have many years experience using cognitive behavioural therapy (CBT) to help people understand and overcome their difficulties. This is done through recognising how negative thinking and behaviours can impact adversely on our mood and anxiety levels. CBT is a very well established and effective treatment for depression, anxiety, panic, social anxiety, OCD (obsessive compulsive disorder), generalised anxiety disorder (GAD) or persisting worry plus health anxiety. As well I have a particular interest in using psychological therapy to help people manage the distressing symptoms of tinnitus. My background was in mental health nursing and for a period of time I was a clinical team leader. In 2008 I trained to deliver CBT for the newly launched Improving Access to Psychological Therapies initiative (IAPT). I continued to work in this role until 2015 when I focused my attention on private practice. From March 2020 during the pandemic I delivered therapy sessions online. However, as of August 2021 I am offering some face-to-face appointments at the Dorchester Yoga and Therapy tom andersonCentre. In addition to being a fully accredited CBT therapist, I am also a qualified EMDR therapist. Eye Movement Desensitisation and reprocessing (EMDR) is an evidence- based treatment for PTSD (Post Traumatic Stress Disorder) but is also effective in addressing distressing memories for people with a range of psychological difficulties. I can offer a free introductory consultation of up to 30 minutes via Zoom or telephone for you to decide whether I am the right therapist for you.
Charge for a one-hour therapy session: £60 (this includes the room hire cost).

Email: t.anderson2@btinternet.com
Mobile: 07788684175
Take me to the top of the page
---
Holistic and Deep Tissue Massage
Katie is a professionally qualified therapist in the art of Holistic and Deep Tissue Massage.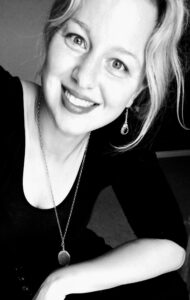 Her approach is informed by a compassionate and intuitive listening touch. She believes massage is a beautiful technique in which the practitioner and client co-create an experience of deep relaxation.
Massage has been known to improve circulation, improve fluidity and range of movement, tone the body, reduce pain and can promote emotional and spiritual well-being.
The techniques shared fuse Eastern and Western ideologies. The bodywork consists of palpation of fascia tissues, muscles and mobilization of joints. 
This fusion massage technique considers the body holistically and is steeped in theory that considers the body to be composed of layers more subtle than tissue alone. Mind, composed of thoughts and emotion, is considered intrinsically connected to the body and to be animated by our deepest peace.
Katie focuses on helping clients feel safe and comfortable in body mind and soul to invite connection to that inner peace.
Prior to your first massage, a short consultation is required.
Costs and Contact:
Take me to the top of the page
---
Hypnotherapy
Roger Mortimer  PDHyp, GQHP, CNHC, GHR Reg.
I am a fully qualified Clinical Hypnosis & Hypnotherapy Practitioner, Accredited by the General Hypnotherapy Standards Council (GHSC), Registered on the General Hypnotherapy Register (GHR) and a verified member of the Complementary and Natural Healthcare Council (CNHC). I also have an Enhanced DBS Cert.

Hypnotherapists come from all walks of life and my career has been brought about by an interest in how people behave and thrive in a variety of complex situations. Over more than three decades I have developed a broad range of skills and attributes from serving in the Armed Forces, running an award winning business and working for small private companies and major global organizations.
Due to this unique combination of training, qualifications, life experiences and the value that I place on your wellbeing, I believe I am the right person to help you.
My approach is to listen to you to understand what you are going through and to work with you. Agreeing a plan of action together is an important part of how I like to work as it shows that we both have an understanding of the steps we will take to overcome the issue and make that necessary change. I can help with….
Anxiety/stress
Stopping smoking
Weight control
Eating disorders
Confidence/self-esteem
Fears/phobias
Insomnia/sleeping problems
Anger management
IBS
Panic attacks
PTSD
Performance enhancement
…and more…
Costs
FREE Initial Consultation (Telephone) – 30 mins
In this call I will introduce myself and explain briefly what I do.
It will be an opportunity for you to share what you are going through and decide if Hypnotherapy is for you.
Please provide your phone number and I will call you at the time stated. Any information you can share that will help prepare for the call is useful.
Initial Hypnotherapy Session – £110 / (1.5 hrs – 2 hrs)
This Session lasts 1 .5 to 2 hours, depending on a number of factors. We talk in depth about the issues that brought you here. We set expectations, discuss how we will proceed and begin the process of making your life better.
Ongoing Hypnotherapy Session – £80 / (50 mins – 1 hr)
This is a follow-on appointment after the Initial Session and will last for 50mins to 1 hr.
Stop Smoking (Extended Session) – £225 / (1.5 hrs – 2 hrs)
For less than a '15-a-day' smoker spends on cigarettes in one month, you can become a non smoker!
Simply pick a date and book a 'Smoking Cessation' appointment today. Your future self will thank you for it…..
This Session lasts 1 .5 to 2 hours, depending on a number of factors. We will discuss the habit and then get to work on you becoming a non-smoker.
 Contact
Take me to the top of the page
---
Naturopathy and Iridology
Sarah Burt nd 
Sarah is a fully qualified Herbalist and Nutritionist, having studied in Sydney Australia,
qualifying in 1998. She has been working as a Naturopath and Iridologist for 17 years.
Iridology is thought to show us the individual constitution and can highlight the factors that lead to ill health, alert us to hidden threats, reveal weaknesses but also strengths.
By isolating the weakened areas, Sarah can advise on how to adjust diet and life style to help you make the best possible choices for your health.
Naturopathy simply means 'nature cure'. A Naturopath works with the understanding that the body has a complete capacity to heal itself. Naturopaths are trained in many different modalities to give the body the right environment to heal itself.
It is a gentle non invasive form of healing which aims to get to the core areas where imbalance is occurring, and not just treat the symptoms. Often it is only symptoms that are treated, usually with drugs that suppress these symptoms, which means that the disease itself will simply deepen and more loudly express itself. Naturopathy helps to treat conditions before they become more serious.
Costs and contact
Cost: First appointments £50, follow ups: £35
Mobile: 07539 209 781
Take me to the top of the page
---
Reflexology
Rebecca Shalts 
I've have always been fascinated by natural and alternative therapies and I decided to
retrain as a Reflexologist in 2005 after experiencing the benefits of the treatment personally.
I'm fully qualified and insured through the Association of Reflexologists to treat general and Maternity reflexology.
Reflexology is a non invasive complementary therapy which aims to optimise both emotional and physical health. It works by applying pressure to specific reflex points found in the feet and hands,which correspond to all the various parts of the body. Reflexologists work holistically, treating the body as a whole and not just the symptoms. It can benefit people of all ages, and depending on the length of time a condition has been present, it can improve or eliminate many ailments over a four – six week course of treatments.
Treatments will usually take around an hour, with an initial session taking an hour and a half, as a full medical history will be taken to identify any current areas of concern and your treatment needs.
Reflexology is a very relaxing treatment to receive.
Costs and Contact
Cost: £35  for 1 hour treatment (children £20)
Email: Email Rebecca
Mobile: 07860 676 804
Take me to the top of the page
---
Yoga Therapy
Sharon Cox-Button 
The aim of Yoga Therapy is to promote good health for the person as a whole – the
emphasis of this work may be towards the body, the mind, the emotions or a combination of these. An individual programme from: specific physical exercises, breathing techniques, relaxation, meditation, dietary guidance and bodywork (massage).
Alternative advice on other supportive complimentary therapies may also be given.
The emphasis being on what you can do for yourself, as the responsibility for developing health and happiness lies within each individual.
I  started practising yoga in 1981 when my interest in alternative and complementary approaches to health began. I have had particular experience working with pregnant and postnatal women and their families and practised as a holistic massage therapist from 1993 to 2013.I have studied deep relaxation, meditation and yoga therapy and use a wide range of tools from a practice of 30 years. If you are not sure whether yoga therapy can help you please feel free to ring or email  me confidentially.
Massage Training Institute (1993), British Wheel of Yoga Diploma (2001), Pregnancy Yoga Module (2003 Britsh Wheel of Yoga), Certified Infant Massage Instructor  (2007 International Association of infant Massage IAIM), Yoga for Children  (British Wheel of Yoga 2010), Well Mother Diploma (2013) Suzanne Yates, Yoga Nidra (Deep relaxation) 2015 Satyananda Yoga Centre, Post graduate Teaching and Yoga Therapy (2017)Devon School of Yoga, Restorative Yoga (2020 Barefoot), Yin Yoga (2020 Bernie Clark). Ongoing studies of Chanting and Yoga philosophy with Kausthub Desikachar and Sarah Ryan.
Costs and contact
Cost: £40 per hour
Mobile: 07742 821 937