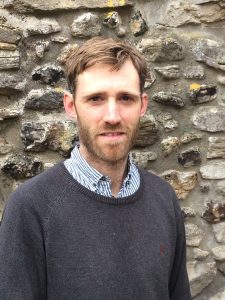 I am a Registered Osteopath, who works here at the Dorchester Yoga and Therapy Centre. I also work in Bridport and Weymouth, and provide Osteopathy on the NHS. I take a keen interest in observing fine movement patterns and how they are intertwined with posture, ergonomics and sports-related activities.
Being an Osteopath, I strive to approach treating my patients with a breadth, encompassing their lifestyles, psychological, anatomical and physiological perspectives. A core Osteopathic principle is to improve function, which often has the desired outcome of decreasing pain, discomfort and stiffness that derives from a musculoskeletal origin. Osteopathy involves techniques including soft tissue massage, mobilisation, manipulation, and a gentle form of osteopathy called cranial.
A bit about me – I am a keen tennis player where I have just competed in the National over 35 Tennis Championships, and finished runners-up representing Dorset. I also play Banjo and guitar in a local blues/folk band called Stealing Whiskey! I live in Dorchester with my wife and daughter.
Osteopathy can help with
aches and pains
chronic and acute low back pain
neck pain/headaches arising from neck -athritic pain
sciatica
shoulder and elbow pain
muscle spasms
sports injuries and tensions
joint pains from knee/hip osteoarthritis in association with other treatment for this condition
Costs and contact
New patients: £45
Follow-ups: £35
Facebook: Austin Osteopathy
Mobile: 07855 750 092