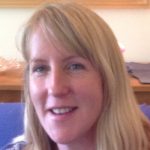 I have always been interested in Complementary therapy and as a child was blessed with two grandmothers who were both into natural healing.
Long walks in the countryside, an interest in nature, good healthy home cooked food and homeopathy were among the principles I grew up with. I worked for many years in sales and marketing and learnt that city life and constant stress were not the path for me. It also taught me what stress does to the body and made me look at ways to overcome it.
Reiki
I spent 5 years in Australia in my 20's and found myself drawn to studying to be a Reiki teacher. Reiki level one was the most amazing experiences of my life and taught me first to give myself healing and understand my own psyche before offering healing to others. My teacher taught the traditional apprenticeship style of Reiki and my Masters/ Teachers took me 18 months to complete. Being a Reiki practitioner/Master/Teacher naturally led me onto training in massage as my Reiki teacher was also a gifted masseuse and combined the two so effectively it seemed the natural path for me.
Massage
I have trained in: Swedish Massage, Indian Head massage, Thai Yoga Massage and Natural Face lift. I tend to combine all the styles into my treatments depending on what my client needs : full body massage with oils, head and face massage, energy clearing, re-charging and balancing.
My Thai Yoga techniques teach me to use my body weight more than my muscles so I tend to get up on the couch from time to time and get above the area I need to work on!
I have been working as a Reiki/Massage practitioner and teacher for the past 17 years.  It never ceases to amaze me how Reiki/massage can bring us back to our natural state of wellbeing.
I like to keep my healing space very warm and believe that healing and warmth go hand in hand. I use heated towels throughout the massage to help the muscles integrate the healing they have received.
I encourage my clients to be quiet during their session and to bring their focus to their breath.   Breath is the life force and wherever we send breath we send life. In my experience, clients who breathe consciously during their treatments double the effects of their massage.
Costs and Contact
£55 = 1 ½ hrs session
£65 = 1 ¾ hrs session
£75 = 2 hrs session
Mobile: 07900 076 789
Each session includes 30 minute consultation time to hear your individual needs and so you can come around at a relaxed pace.